Marin Life Care: Delivering The Best Ambulance Service In Delhi, India
We know how important is time, each time we spend when our loved one is in unwell condition at that moment we need help from an ambulance to drop them at the hospital to save their life. So for the same, we understand your pain in that condition, and that is why we provide the Best Ambulance Service in Delhi so that no one can make themselves in guilt of not reaching the hospital on time. Marin Life Care not only provides the best ambulance service in Delhi but also we are doing our best as an air ambulance service in Delhi, India each day we save so many lives. And we are proud of our work!
Marin Life Care Ambulance
Established in the year 2007, Marin LifeCare Ambulance Services, Delhi is a top player in the category Ambulance and Mortuary Van in Delhi. Providing all types of the ambulance like ICU ambulance ventilator ambulance, Dead body ambulance, Cuffin box ambulance at a very resonable cost.
So if you are searching for By road and by air ambulance from Delhi to Mumbai, Chennai, Bihar, West Bengal, Assam and any place in India then call us. We are available 24X7 for our patients.
The company Marin Life Care Ambulance Services in Delhi has gained the patients' trust and has a shown track record that has seen a great rise in medical and hospitality services over the years.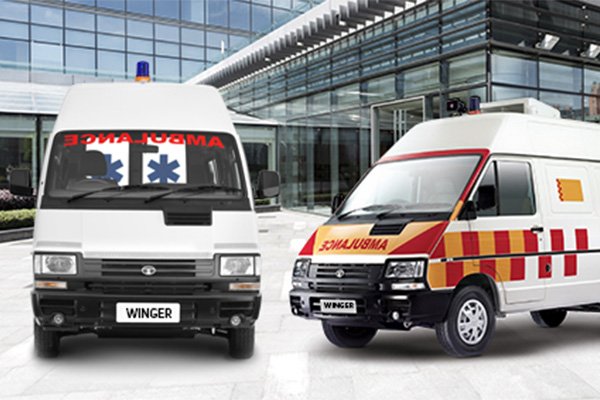 Neonatal Ambulance Services
Covid Patient Transfer Ambulance
Nursing Services & Medical Equipment
ICU Ventilator Ambulance Services
Funeral Ambulance Services
Why Do We Need the Best Ambulance Service in Delhi, India?
Marin life care has to provide the finest ambulance services, some reasons for getting in touch with us in an emergency are given below:-
Emergency Medical Response
The ambulance service in Delhi provides immediate medical response during emergencies. They are equipped with life-saving equipment and trained personnel to offer immediate medical care on the way to the hospital.
Ambulances can navigate through traffic and reach the scene of an emergency quickly, ensuring that patients receive timely medical attention, which is important for saving lives in critical situations.
Ambulances are equipped with medical equipment and supplies that allow for specialized care en route to the hospital. This can make a significant difference in stabilizing patients and preventing complications.
The staff of Delhi's ambulance service has received trauma care training, and they are equipped to offer critical pre-hospital interventions for accident victims and those with serious injuries.
Ambulances are necessary for transporting people experiencing medical emergencies, such as heart attacks, strokes, severe allergic reactions, or any situation where immediate medical attention is required, at that moment they need the best ambulance service in Delhi to quickly respond and take action for their condition.

We as the best Ambulance service in Delhi are designed to transport patients safely, even in critical conditions, with proper medical supervision and monitoring.
Reduce Burden on Hospitals
By caring for patients while they are still at the scene of the accident or while being transported, Ambulance Services in Delhi assist in lightening the load on hospitals and free up resources for more serious situations.

By being the best  Ambulance service in Delhi plays an essential role in improving overall community health by providing timely medical care and transport to those in need, preventing medical conditions from worsening.

Network
Over 500+ Network of Ambulances
Affordable Pricing
Starting with base price
Rs. *
Equipped Ambulances
All Ambulances are equipped to take emergency calls.
Trained Manpower
Skilled and Trained Manpower to attend emergencies
How Does It Makes a Difference by Opting for an Ambulance Service in Delhi Rather Than Any Other Transportation Service?
The best Ambulance services in Delhi have trained paramedics and medical personnel onboard who can provide immediate medical attention. We are equipped to handle emergencies, administer first aid, and stabilize patients en route to the hospital. In contrast, regular transportation services lack the necessary medical expertise, and any delays in receiving medical care can have severe consequences.

Ambulances are equipped with advanced medical equipment and supplies, such as defibrillators, oxygen cylinders, cardiac monitors, and emergency medications. These tools are essential for managing critical conditions and can significantly improve the patient's chances of survival. Regular transportation vehicles do not have these lifesaving resources.

Ambulance services in Delhi are given priority on the roads. We are allowed to use sirens and flashers, enabling them to navigate through traffic and reach their destination quickly. This is required in crowded cities like Delhi, where traffic can cause significant delays in reaching the hospital.

Compliance with Medical Protocols
Basic life support Ambulance service in Delhi adhering to medical protocols and following the most appropriate route to the nearest medical facility based on the patient's condition. We coordinate with hospitals in advance, ensuring timely admission and preparation for the patient's arrival.
Ambulance services have legal immunity while driving at higher speeds and violating certain traffic rules when responding to emergencies. This immunity protects them from legal repercussions and ensures speedy transportation of patients.

Marin Life Care Ambulance Service personnel are trained in effective communication with hospitals and emergency services, expediting the admission process and enabling the seamless transfer of information about the patient's condition and medical history.
Very nice service Very fast service India's number one ambulance service 👍🏻👍🏻👍🏻🚑🚑🚑
Service very good good price best Ambulance
Sabina Parween
2022-12-20
Mati rai Mati rai
2022-12-20
Niranjan Sharma
2022-12-20
What Makes Marin Life Care the Best Ambulance Service in Delhi, India:-
Marin Life Care Ambulance Service stands out as the best ambulance service in Delhi for several compelling reasons.
Who Needs Air Ambulance Service in Delhi, India​
Air ambulance services in Delhi are specialized medical transportation services that use aircraft, such as helicopters or fixed-wing planes, to transport patients in critical or urgent medical conditions. Air ambulances are equipped with advanced medical equipment and staffed by highly trained medical professionals, enabling them to provide comprehensive medical care during transport.
The Following Are Some Scenarios in Which Air Ambulance Services in Delhi by "Marin Life Care Are Required:
When a patient is in a critical medical condition and requires immediate medical attention, an air ambulance is the fastest and most efficient means of transportation, especially in remote or hard-to-reach areas.
Air ambulances are used for long-distance transfers, especially when ground transportation would take an unreasonably long time. They are often employed to transfer patients between cities, states, or even countries for specialized medical care or to be closer to family.

Air Ambulances in Delhi are used to transport organs for transplantation to ensure their viability and timely delivery to the recipient.

Neonatal and Pediatric Transfers
In cases where critically ill newborns or children require specialized medical care available in a different location, air ambulances service in Delhi with neonatal and pediatric intensive care capabilities are used for safe transport.
In remote or isolated regions, where access to medical facilities is limited, air ambulance in Delhi provide a vital lifeline for transporting patients to better-equipped hospitals.

Some people require an air ambulance for medical tourism purposes, choosing to seek medical treatments or surgeries in other countries.
Advantages of Getting Services from the Best Ambulance Service in Delhi: Marin Life Care​
Getting services from the best ambulance service in Delhi, Marin Life Care, provides several advantages. Our highly skilled medical personnel and advanced equipment ensure immediate and competent medical care during transportation. With 24/7 availability, we offer quick responses to medical emergencies. Fast and safe transportation is ensured through well-trained drivers and seamless coordination with hospitals. Marine Life Care's comprehensive coverage caters to various healthcare needs, while its patient-centric approach provides comfort and support during critical times. These factors make Marin Life Care Ambulance Service in Delhi an indispensable and reliable resource for life-saving medical transportation in Delhi and surrounding areas.
Marin Life Care: Providing Basic Life Support Ambulance in Delhi, India
Marin Life Care is a well-known medical service provider in Delhi, India, offering Basic Life Support Ambulance in Delhi. Our well-equipped ambulances and trained medical staff ensure immediate and essential medical support during transportation. With a focus on providing timely assistance to patients in critical conditions, Marin Life Care's Basic Life Support Ambulance in Delhi plays an important role in saving lives.

Whether it's medical emergencies, trauma cases, or critical care transfers, our services are designed to deliver speedy and competent care to patients in need, making us a trusted and reliable choice for medical transportation in Delhi.
Why You Should Choose "Marin Life Care" for the Best Ambulance Service in Delhi?
Choosing "Marin Life Care" for the best ambulance service in Delhi is a decision supported by several compelling reasons that make us a standout choice in the field of medical transportation. With a focus on excellence and commitment to patient well-being, Marin Life Care sets itself apart from the competition.

First and foremost, Marin Life Care boasts a team of highly skilled and experienced medical personnel, including paramedics, nurses, and doctors. Our expertise ensures that patients receive immediate and competent medical care during transportation, required for enhancing patient outcomes in critical situations.

Secondly, the ambulance service is equipped with advanced medical equipment, such as cardiac monitors, ventilators, defibrillators, and emergency medications. Having these life-saving tools on board empowers the medical team to respond effectively to emergencies and provide essential care en route to the hospital.

Thirdly, Marin Life Care operates 24/7, offering round-the-clock accessibility and immediate response to medical emergencies. Whether it's daytime or the middle of the night, their prompt service remains available for those in need, ensuring timely assistance during critical situations.

Moreover, the ambulance service prioritizes swift and safe transportation. Our well-trained drivers navigate through Delhi's congested roads efficiently, utilizing sirens and flashers to ensure the quickest possible transit to the hospital.

Additionally, Marin Life Care covers a wide range of medical emergencies, including trauma cases, medical emergencies, and critical care transfers. Our versatility and competence make them a reliable choice for various healthcare needs.