Basic Life Support Ambulance Services in Delhi: Marin Life Care
In Delhi where life races speedily, the need for reliable and efficient ambulance services has never been more critical. Emergencies can attack suddenly, and in those moments, every second counts. It's in these moments that Marin Life Care arises as the beacon of hope and assistance, standing as the BLS Ambulance Service in Delhi. We'll take you on a journey through the world of ambulance services, with a particular focus on Basic Life Support (BLS) ambulances, and why Marin Life Care is your ultimate choice when it comes to ensuring the safety and well-being of you and your loved ones during medical emergencies.
Ambulance Services in Delhi Your Trusted Partner In Emergencies
Marin Life Care stands as the perfection of goodness in ambulance services in Delhi. We are not just a service provider, we are your trusted partner during life's most challenging moments. With a true commitment to delivering the best possible care, we are here to confirm that you and your loved ones receive timely and expert assistance during medical emergencies. When every second counts, Our BLS ambulance services in Delhi are a testament to our dedication to your well-being, and we take pride in being there for you when you need us the most. Trust us to be your support system, guaranteeing that you receive the highest quality of care during those critical moments.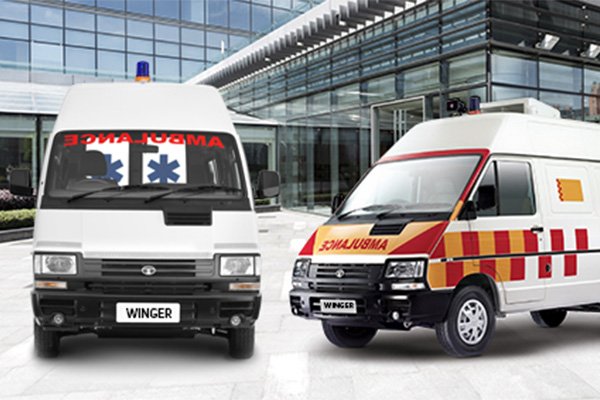 Types of Ambulance Services offered by Marin Life Care
Ambulances come in various forms, each designed for specific requirements based on the patient's condition. Let's explore some of the key types of ambulance services provided by us:-
The Important Role of BLS Ambulance Services in Delhi
When it comes to medical emergencies that demand quick attention but may not be immediately life-threatening, Basic Life Support (BLS) ambulances play a key role. Our ambulances are equipped with basic medical equipment and are staffed by a trained team of paramedics. Our primary focus is to offer immediate care and provide the safe transport of patients to healthcare facilities. BLS ambulance services in Delhi provide us with critical initial care to stabilize patients during medical emergencies. Staffed by skilled paramedics, who offer essential services like first aid, CPR, and oxygen support. BLS ambulances are necessary for non-life-threatening situations and ensure safe transportation to medical facilities. In Delhi's busy environment, where traffic and emergencies are constant challenges, BLS ambulance services fill the gap between emergency and professional medical care. Our speedy and experienced response can make all the difference, underlining our important role in saving lives.
Why Marin Life Care Stands Out for Basic Life Support Ambulance Services in Delhi?
Our Commitment to Excellence As The Best Ambulance Service In Delhi
Marin Life Care has earned its reputation as the leading Ambulance Service in Delhi by consistently delivering exceptional care when it's needed most. Our fleet of basic Life Support ambulances is at your service, ready to respond to a variety of medical emergencies swiftly and efficiently. Marin Life Care's basic Life Support ambulance services are the gold standard when you or your loved ones require immediate medical attention. With an uncompromising focus on speed, professionalism, and affordability, we guarantee that you receive the care you deserve during those critical moments. Choose Marin Life Care for peace of mind and expert care during emergencies in the heart of Delhi. Trust us to be your reliable partner in safeguarding your health and well-being.